We're honored to be included on the Newsweek and Statista Best Addiction Treatment Centers 2022 award list!
Be a beacon of hope.
At RCA at Danvers, we're in the business of changing and saving lives – and not just those of our patients, but the lives of everyone who becomes a part of the RCA family. We change, transform, and grow together as a team, all so we can offer a new chance at life to more and more people suffering from addiction.
As Recovery Centers of America grows and develops, new opportunities and positions constantly open up for employees who fully embrace RCA's core values of professionalism and compassion to others. Regardless of which the position or facility, when it comes to career growth, the sky is always the limit at RCA. RCA employees who show ability and dedication are consistently promoted up the chain to higher positions, including positions at existing RCA sites and to management positions at new RCA facilities.
Daily achievements contribute to our ultimate mission: To save 1 million lives.
We're on a mission to save 1,000,000 lives, one neighborhood at a time, by providing treatment for addiction and mental health disorders that is as affordable and accessible as treatment for other diseases. When you have an unrelenting passion for what you do, it isn't a job, it's a calling. A career in recovery is motivating, inspiring, and rewarding. Take a look at our openings and find a job you'll love more every day.
Some of the best, most dedicated co-workers I have worked with anywhere! Management cares about us. A very caring facility. We try to go above and beyond to meet patient needs." -Danvers Employee
Our Danvers team has an eclectic mix of hobbies and interests, but there's one thing we all have in common: Every one of us is driven to put our patients first, save lives, and help rebuild families torn apart by the disease of addiction. We're always growing and looking for new individuals with passion and dedication to join our team and help further our mission.
Sarah Ransom - 3/18/2022
I love working at RCA! I feel empowered here to be myself and make a difference in those struggling with addiction! The work can be tough but the team of people keeps us motivated and going strong. We work to be the best in the field. There're opportunities for growth, to share ideas, to treat addiction in holistic and evidence-based ways, and overall to find a way to be yourself at work while also helping those struggling with substance use. We take pride in doing things the right way, and helping thousands of people find recovery!
Posted by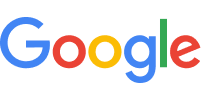 Ericka Evans - 8/9/2021
I have been working with RCA for almost two years now. I have been so fortunate to work with our amazing patients and watch their growth one day at a time. RCA has so many things to offer! Our number one goal is to remind the patients how proud we are for them taking the courage to walk through the doors and fight their disease. We focus on safety first and love to see the glimmer of hope come back into their life. I myself being in recovery enjoy helping the addict/alcoholic remind themselves of how beautiful of a person they are. If you are struggling please utilize us and get your journey going!!
Posted by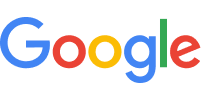 Kerry Bailey - 7/14/2021
I've been working in substance abuse treatment for 4 years, 6 years in the field total with mental health (I am a licensed clinician). I loved my time working for RCA. The CEO is incredibly involved and personable. This location has grown rapidly, but I can honestly attest to the fact that these employees truly care. My two years at this facility were two of the best of my career. The detox clinical supervisor and the CSS/residential program director are particularly remarkable.
Posted by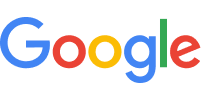 Sign-On Bonuses Available for New Nurse Hires
$10,000 for FT RNs and LPNs

$15,000 for Overnight shift

$6,000 for PT RNs and LPNs